Michael Bugala and Judith Andresen are going to give workshops about
true feedback and
leading to self organization
in the eve of the Web Engineering Unconference Europe in Palma de Majorca (September 3rd - 5h, 2021).
Update (July, 1st, 2020): Due to Corona the WEUCEU is postponed to 2021. See you no later than then ;-)
True Feedback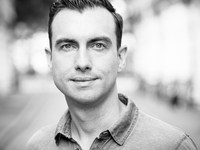 Feedback is a truthful gift: if it's given and received properly. But why do we avoid to give and to receive feedback in daily life?
In a lot of occasions we fear a real feedback.
We fear to be hurt by a (critical / unfair) judgement.
Or the other way around: we fear to loose a relationship, because our truth is too hurtful for the recipient.
Both behaviours lead to artificial harmony: we remain silent when we should talk and share our observations, our feelings and our recommendations. In artificial harmony there is no learning and improvement.
In this workshop Michael Bugala teaches you how to give proper feedback. A feedback, which might be critical and/or strong, but still a feedback, which is hearable, acceptable and therefor: worthful.
A feedback, which is a gift.
Leading to self organization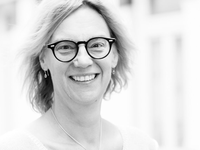 The 11th principle behind the Agile Manifesto says: "The best architectures, requirements, and designs emerge from self-organizing teams. "
A lot of teams aren't real teams: a team is a named (formal) structure consisting of a bunch of individuals following each their individually negotiated goals. The team members aren't heading together for success. A lot of of teams aren't selforganised: instead the team members are following (said or non-said) given rules. The Team members aren't improving their daily work together.
We aren't used to cooperate truely. We fear open communication, clear feedback, failures. We have to get over that to get into self organisation. Self organisation is about taking responsibility and accountibility.
How do we contribute as a team leader, manager, scrum master and/or product owner so that a bunch of indviduals is getting into true cooperation?
Judith Andresen shows important steps for enabling self organisation. She shows typical pitfalls. And she gives advice how to encourage individuals to strive to real team work.
---